ApplicationsChemical corrosion and fouling in medium temperature applications < 450º (850ºF)
Combustion fumes condensation: (Heat recovery and gas cleaning)
Nitric Acid Condensers.
Refinery And Petrochem heat exchangers.
Overhead Sulphur Condensers.
Heat Recovery Sistems in General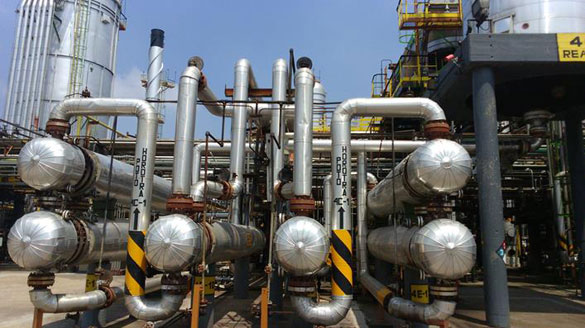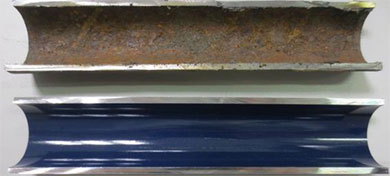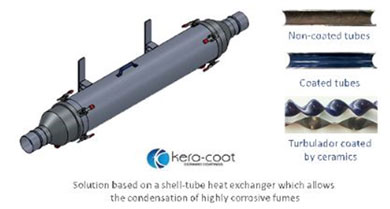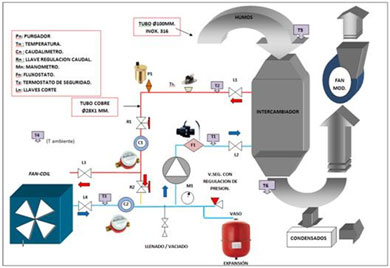 Relevant Cearamic Coating Properties:
Glassy  Surfaces with very low roughness = little or no adherence of fouling.
Water Pressure Cleaning Resistance up to 2,300 bar. (36,260,00 psi)
Chemical Resistance:

Hot & Cold Acids – Except HF.

Sulfur and Sulfate.
Nitric.
Chloride.

Hot & Cold Alkalis – Except concentrate (OH)Na & (OH)K.
Water Hot & Steam.
High concentration Salt Water.